How Freaky & Scary is this?
---
(CNN) -- Yes, she is 28. Yes, she is a Sunday school teacher, and yes, her name is Melissa Huckaby.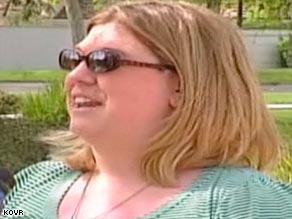 Melissa Huckaby of Manteca, California, is also a 28-year-old Sunday school teacher.
But the woman from Manteca, California, said she wants people to know that she is not that Melissa Huckaby.
Read the rest:
http://www.cnn.com/2009/CRIME/04/15/wrong.huckaby/index.html